Davielle Huffman - Owner / Interior Designer at Antelline Design
Doug's DOUG REPORT is the go-to site for all news related to the cycling world. When I have a question about an event, the latest news about a cyclist, or the standings in a race, I go to DOUG REPORT first. Well done, Doug.

The Doug Report for cyclists! Check it out. Make it your daily read!
---





About The Doug Report



The Doug Report is a news outlet for cyclists. Daily news is provided in an easy to read format and includes cycling product reviews, race results, upcoming events, cycling blogs and current topics of interest.

The following questions were posed to the Doug Report by BikeRadar.com:



1. When and why did you start the site?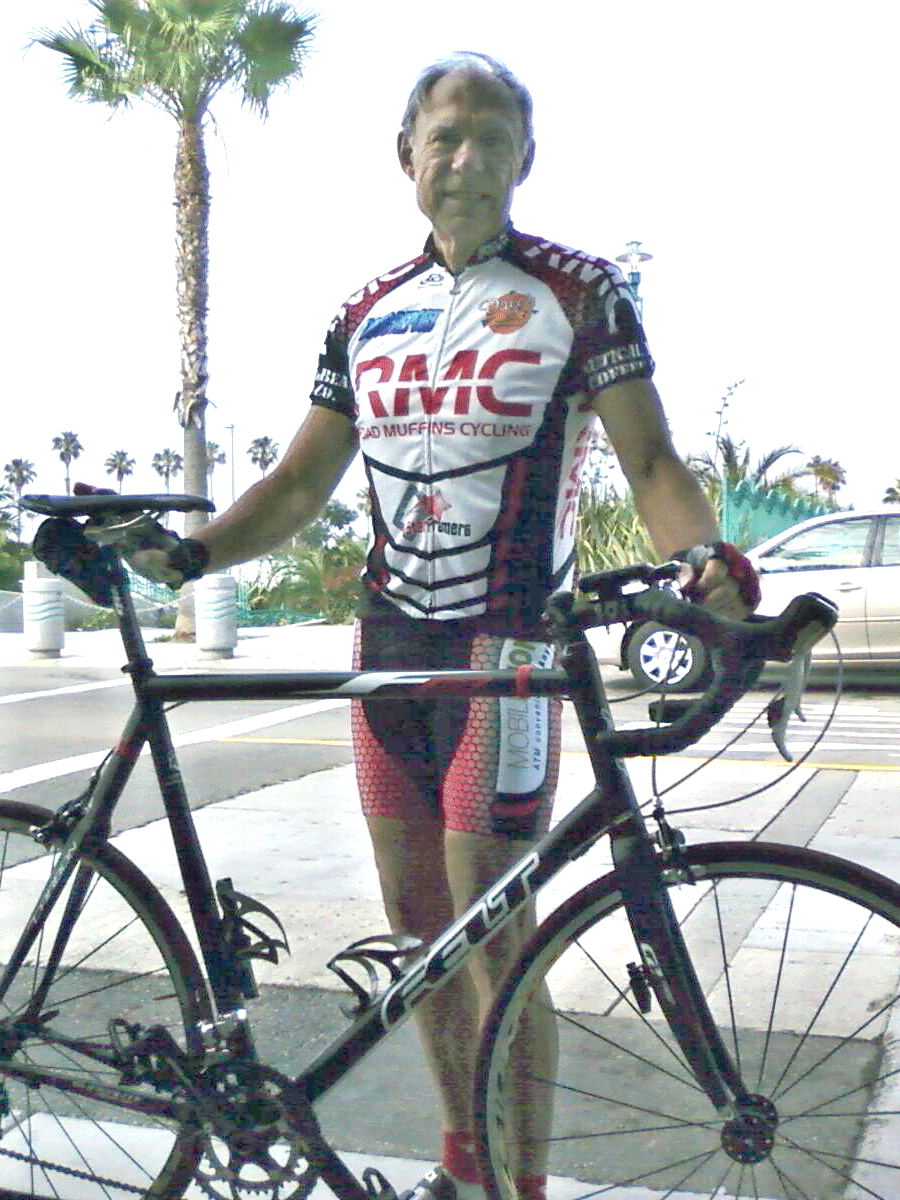 In 2006 I was a new member of a cycling club in Encinitas, CA.
The club used an email service and a web site to communicate among its members. For some reason I felt that not enough cycling news was being shared with my new found riding buddies so I started posting links about race results, safety, training methods, rider news and the like. Pretty soon I think I was driving everyone crazy with all of my postings!
To keep from being banned from email, I decided to put everything on a website. My very first post was in December, 2007. Looking back at those early archives, I am surprised at how primitive they look. Somewhat embarrassing.
2. What inspires you to keep the site going?
There is so much more to do. I would like to add topics, organize the history that comprises the archives, categorize the fitness sections and safety tips, expand the classified adverts, do more for the LBS's. So much to do but the daily news just keeps happening and won't let me work on new ideas. I guess having a lot to do keeps me inspired - and the fact that I find this "work" entirely satisfying.
3. What's your favorite aspect of the site?
I like the daily dynamic of trying to stay current with the pulse of the cycling world.

My goal is to bring more people into cycling, or to inspire cyclists to get out onto their bikes, by offering relevant information of enough variety that will in some way motivate them to start cycling. Searching out interesting news items, items that are safety related, or humorous, or just weird, makes the site fun to work on.

4. What's the best thing that has come out of running it?
I get these really neat emails from teachers telling me how much the safety tips have helped them and how their students have used the collection of information. They call it a "resource." Pretty cool - hopefully it helps the kids ride more safely and enjoy bicycling.

Also, interacting with bloggers is enjoyable - I am continually impressed by their talent.

5. How has the site developed in the years since you started?
It is mostly me becoming more knowledgeable about what I'm doing. I am continually learning how to use the technology available (I've only scratched the surface) since I do all of my own development. Hopefully , my readers see the small improvements being made and additions to the content. I think they do as readership continues to grow.

6. Do you get any other contributors to the sites content?
Occasionally some people volunteer to write something. For example, I really like Janel Holcomb's (then with team Webcor Builders and also the USA Woman's team) race reports and Rob Panzera's (owner of Cycling Camps San Diego and also the author of the book "Cycling Fast") rider tips.

7. Have you any plans to develop the site in future?
So far I like the present "look and feel" of the site. Content wise, I'm always looking for new bloggers and interesting postings. There is a huge amount of cycling information out there just waiting to be found.